Lead C++ Developer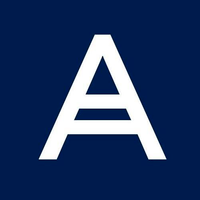 Acronis
Software Engineering
Metropolitan City of Turin, Italy
Posted on Wednesday, December 14, 2022
Acronis is a world leader in cyber protection—empowering people with cutting-edge technology that enables them to monitor, control, and protect the data that their businesses and lives depend on. We are in an exciting phase of rapid-growth and expansion and looking for a Lead C++ Developer who is ready to join us in creating a #CyberFit future and protecting the digital world!
Every member of our "A-Team" has an instrumental role and impact on the success of Acronis' innovative and growing business, so we are looking for someone who enjoys working in dynamic, global teams and thrives in a fast-paced and rapidly changing work environment. Just like everyone at Acronis, the ideal candidate will embody all of our company values: responsive, alert, detail-oriented, makes decisions, and never gives up.
We consider applications from different cities and locations across the country
WHAT YOU'LL DO
Development of Acronis products integration and implementation of other product features related to virtualization
Designing product architecture
Develop network interceptors
Develop content analyzer functionality
Write unit and automated tests
Develop low-level file system code
Optimize data transition protocols
Performing technical leadership
WHAT YOU BRING (EXPERIENCE & QUALIFICATIONS)
3+ year of experience writing well-designed, high-quality production code
Demonstrated knowledge of C++ and STL
Demonstrated knowledge of software engineering principals (standard algorithms, data structures, multithreading and multiprocessing, design patterns)
A willingness to dive into existing code base
Upper-Intermediate level of English
Strong internal customer focus with desire to learn all aspects of the business
High level of discipline, attention to detail, and ability to meet deadlines in a fast-paced environment while still maintaining a high-level of accuracy
Strong written and verbal communication and interpersonal skills
Outstanding organizational, problem solving, and multi-tasking skills
Team-player and positive attitude, eager to do more and help out, views challenging situations as opportunities
Self-motivated, proactive, and able to work with minimal supervision
Passion and commitment to succeed by working hard and never giving up
Would be a plus:
As well as C++ knowledge, it would also be beneficial if you had experience in any of the following areas:
Knowledge of Python or any other scripting language
Familiarity with Golang
Familiarity with build and deployment technologies and tracking systems (Jenkins, Github, Jira)
Experience of working with large team and cross-team communications
Understanding of system API and its platform specifics (Windows, MacOS)
* Please submit your resume and application in English
WHO WE ARE
Acronis is revolutionizing cyber protection by unifying backup, disaster recovery, storage, next-generation anti-malware, and protection management into one solution. This all-in-one integration removes the complexity and risks associated with non-integrated solutions and offers easy, complete and reliable data protection for all workloads, applications, and systems across any environment—all at a low and predictable cost.
Founded in Singapore in 2003 and incorporated in Switzerland in 2008, Acronis now has more than 2,000 employees and offices in 34 locations worldwide. Its solutions are trusted by more than 5.5 million home users and 500,000 companies, and top-tier professional sports teams. Acronis products are available through over 50,000 partners and service providers in over 150 countries and 26 languages.
Acronis is an equal opportunity employer. All qualified applicants will receive consideration for employment without regard to age, ancestry, color, marital status, national origin, physical or mental disability, medical condition, protected veteran status, race, religion, sex (including pregnancy), sexual orientation, gender identity or expression, or any other characteristic protected by applicable laws, regulations and ordinances.