Senior Salesforce Developer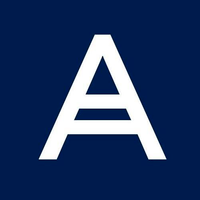 Acronis
Software Engineering, Sales & Business Development
Stari Grad, Belgrad, Serbia
Posted on Thursday, March 23, 2023
Acronis is a world leader in cyber protection—empowering people with cutting-edge technology that enables them to monitor, control, and protect the data that their businesses and lives depend on. We are in an exciting phase of rapid-growth and expansion and looking for a Senior Salesforce Developer who is ready to join us in creating a #CyberFit future!
Senior Salesforce Developer is key position at Acronis. In this role, we are looking for individual that will be central to continually improve and enhancing our Salesforce instance and keep the wider organization`s best interests in mind designing and implementing any solution or composing and deploying any code.
We are looking for specialist who can take ownership of all programmatic requests, work along side other team member to collaborate on specifications based on stakeholder requirements, validate the proposals, and deliver the solutions.
WHAT YOU'LL DO
Technical design, coding, testing, deployment, documentation and support of Salesforce-based projects
Collaborating with other specialists in the team (developers or admins) to validate any business requirements and any considerations (security, scalability, limits)
Communicate with Project and Product managers, Business analysts and Business stakeholders to best understand the needs for the system
Develops custom applications and perform testing using Salesforce Apex and Visualforce. Writes, tests analyze and implements high-quality code according to specifications
Adhere to Salesforce best practices and guidelines in implementing solutions, without creating technical debt and maintaining security in the application
Perform independent code reviews and certify code developed by self and other team members on the project
Take ownership of release cycles to implement and deploy new/updates to existing applications and code
Work independently with minimal supervision
WHAT YOU BRING (EXPERIENCE & QUALIFICATIONS)
5+ years of hands on experience with Salesforce as developer and knowledge of Sales Cloud, Service Cloud, Experience Cloud
Excellent understanding of Apex, LWC, Visualforce, JavaScript, and CSS
Extensive knowledge on Salesforce integration patterns, best practices and capabilities including APIs, security, authentication, etc.
Strong background in design and development of enterprise systems as part of a complete software product lifecycle
Understand Object oriented concepts and ability to implement them
Strong understanding of other related technologies (SQL, SOAP, HTML, etc)
Strong understanding of best practices of building and running of distributed systems
Able to work independently,
Able to collaborate and communicate effectively with business stakeholders / other Salesforce team members
A proactive attitude to Salesforce enhancements and bringing existing code into best practices, while following company processes
Ability to write, interpret, and critique technical specifications
Experience working with large data sets and bulkification
Certified Salesforce Platform Developer I, additional Salesforce certifications good to have
Experience with Jira or other project management platforms
WHO WE ARE
Acronis is revolutionizing cyber protection by unifying backup, disaster recovery, storage, next-generation anti-malware, and protection management into one solution. This all-in-one integration removes the complexity and risks associated with non-integrated solutions and offers easy, complete and reliable data protection for all workloads, applications, and systems across any environment—all at a low and predictable cost.
Founded in Singapore in 2003 and incorporated in Switzerland in 2008, Acronis now has more than 2,000 employees and offices in 34 locations worldwide. Its solutions are trusted by more than 5.5 million home users and 500,000 companies, and top-tier professional sports teams. Acronis products are available through over 50,000 partners and service providers in over 150 countries and 26 languages.
Our corporate culture is focused on making a positive impact on the lives of each employee and the communities in which we live. Mutual trust, respect, personal achievement, individual leadership, and a belief that we can contribute to the world everyday are the cornerstones of the Acronis Team.
Acronis is an equal opportunity employer. All qualified applicants will receive consideration for employment without regard to age, ancestry, color, marital status, national origin, physical or mental disability, medical condition, protected veteran status, race, religion, sex (including pregnancy), sexual orientation, gender identity or expression, or any other characteristic protected by applicable laws, regulations and ordinances.
#LI-MM1