Google Analytics Specialist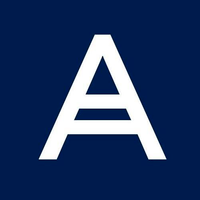 Acronis
Data Science
Sofia, Bulgaria
Posted on Wednesday, April 12, 2023
Acronis is a world leader in cyber protection—empowering people by providing them with cutting-edge technology that enables them to monitor, control, and protect the data that their businesses and lives depend on. We are in an exciting phase of rapid-growth and expansion and looking for a Google Analytics Specialist who is ready to join us in creating a #CyberFit future and protecting the digital world!
The Google Analytics Specialist is responsible for setting up and analyzing Google Analytics to provide suggestions and insights. The specialist will work closely with Acronis marketing operations, web and digital media teams to ensure end-to-end tracking. This person collects and analyzes data, providing recommendations based on it to help guide business decisions. This process may involve several steps such as investigation, data visualization, developing solutions, implementation of these changes, or providing advice on how better performance can be achieved in the future.
As part of your responsibility, you will work with staff across our Marketing, Sales and Business Systems team to deliver business value by turning raw data into useful information.
It's important to translate findings for less technical audiences and synthesize complex information into a narrative that is easy to understand. Therefore, we're looking for a person with excellent verbal skills as well as proficiency in presenting visual representations of data using charts or graphs.
WHAT YOU'LL DO
Manage the launch and continued adoption of GA4 tracking and reporting
Analyze Google Analytics data, combine it with insights from 1st and 3rd-party sources and builds reports and dashboards (e.g. PowerBI) based on operational needs to gain end-to-end analytics insights
Translates the analytical business requirements into Google Analytics tasks to be able to report on specific needs
Provides real-time operational reports (work-in-progress and results evaluation of digital marketing activities) with Google Analytics and DataStudio
Fulfills data requests for the Marketing organization regarding data analysis (performance monitoring including detection and investigation of anomalies and proactive approach to fix)
Supports Power BI reporting with joint data based on GA, AdWords digital advertising platforms and Salesforce to provide a combined view by respecting GDPR regulations.
Definition of requirements for tracking markup/tracking standards (framework, naming conventions, change management, documentation) and data governance (Google Analytics, Google Tag Manager)
Tracking markup (managing, setting up, and maintain the labels / technical events labeling and markup) incl. documentation
A/B tests setup and reporting on the results
Optimization of cross-functional workflows (changes in regulations, changes on website, changes for affiliates, pixel management) in cooperation with project management office, our security team and process management
WHAT YOU BRING (EXPERIENCE & QUALIFICATIONS)
Bachelor's Degree in Computer Science, Marketing or Business or other related fields or equivalent work experience
3+ years of experience in data analytics, marketing operations or IT
Computer Science background / knowledge will be an added advantage but is not mandatory.
Ability to develop and execute Data Model
Proficiency in GA / GA4 / GTM
Experience with PowerBI and DataStudio to build dashboards and reports
Good understanding of business intelligence tools (e.g. Salesforce) incl. Excel and SQL
Understanding different types of techniques for analyzing data sets, such as linear regression or logistic regression
Strong data evaluation skills – with the ability to extract and interpret data from various sources and transform it into insights and recommendations
Analytical thinker with strong logical mind, flexible/adaptable, detail-oriented and problem-solving skills
Ability to work with business owners and data consumers to define data and reporting requirements
Comfortable working in a cross-functional and matrixed environment
Excels at problem solving and approaching issues in multiple ways
Team player who is also able to work both in collaboration and independently with minimum supervision
Understanding of how a marketing organization operates and foundations of demand creation, marketing measurement and reporting
Fluent English and strong communication skills
GA and third-party digital advertising analytic certification a strong preference
WE OFFER
Competitive Benefits
Employee recognition and referral bonus programs
Hybrid and flexible working models
25 days paid annual leave
Supplementary health insurance for employees and family members, including dental treatment
Childbirth bonus
Monthly sports card for employees and family members
Monthly public transport card
Office Benefits
Convenient and modern office location state of the art building including office massage and game rooms
Free parking for cars and bicycles
Free office lunch vouchers
Parties, team-buildings and birthday compliments
Professional Development
Global mentorship program
In-house training and professional development activities
Certification courses
Participation in conferences and seminars
WHO WE ARE
Acronis is revolutionizing cyber protection by unifying backup, disaster recovery, storage, next-generation anti-malware, and protection management into one solution. This all-in-one integration removes the complexity and risks associated with non-integrated solutions and offers easy, complete and reliable data protection for all workloads, applications, and systems across any environment—all at a low and predictable cost.
Founded in Singapore in 2003 and incorporated in Switzerland in 2008, Acronis now has more than 2,000 employees and offices in 34 locations worldwide. Its solutions are trusted by more than 5.5 million home users and 500,000 companies, and top-tier professional sports teams. Acronis products are available through over 50,000 partners and service providers in over 150 countries and 26 languages.
Acronis is an equal opportunity employer. All qualified applicants will receive consideration for employment without regard to age, ancestry, color, marital status, national origin, physical or mental disability, medical condition, protected veteran status, race, religion, sex (including pregnancy), sexual orientation, gender identity or expression, or any other characteristic protected by applicable laws, regulations and ordinances.
#LI-WC1