Sales Operations Manager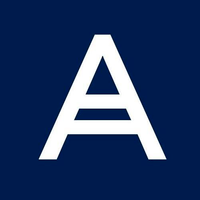 Acronis
Sales & Business Development, Operations
Cape Town, South Africa
Posted on Friday, May 19, 2023
We are looking for an experienced Sales Operations Manager to join our Sales Operations team based in European time zone. The Sales Operations Manager is responsible for driving and orchestrating Forecast and Pipeline management across areas, Pipeline management and Pipeline Hygiene initiatives..
We are looking for a highly-motivated individual who thrives in a fast-paced and high-volume, work environment. The ideal candidate for this position will not only possess the technical skills, knowledge, and experience required but will also possess a positive attitude and ability to work in a fast-paced and rapidly changing environment. This person must have exceptional resource management and prioritization skills with the ability to collaborate and communicate effectively with all levels of an organization. We need someone who is hands-on, trusted, and committed. Someone who is results-oriented and can execute organizational goals with the utmost urgency and commitment. And just like every position at Acronis, this person should embody all of our company values: responsive, alert, detail-oriented, makes decisions, and never gives up.
RESPONSIBILITIES:
• Support regional GM's & Sales Managers & Functional Leaders on forecasting and business performance review; establishing high levels of quality, accuracy, and consistency
• Work closely with the regional field sales organizations to build profitable, balanced and compliant businesses
• Lead Fcst and Pipeline management processes across regions
• Organize and drive Pipeline Hygiene improvement, standardized opportunity and account planning practices
• Collaborate with regional GM's and sales team for the annual regional business plans
• Provide deal structuring assistance with all large and complex enterprise business transactions
• Develop, mentor and manage Sales Operations resources across regions
• Act as advocate with corporate functions on behalf of the Sales Excellence team regarding business processes and policies
• Support the Global Operations team in cross-functional projects and strategic changes to systems and processes
REQUIREMENTS:
• 5+ years of hands-on operations experience at a regional or corporate level
• Bachelors' degree, preferably in Business, Finance or equivalent experience. Master's degree is a plus
• Proficiency in CRM tools and business systems, especially SFDC
• Proficiency in Microsoft Excel (Advanced) and PowerPoint
• Experience with direct as well as indirect sales structures and strategies
• Strong presentation skills and ability to present to live audiences in-person and via online webinars (Zoom, Skype, WebEx, etc.)
• Ability to work in a fast-paced environment and handle multiple tasks concurrently
• Ability to deal with ambiguity across multi-country/cultural environments
• Highly positive personality and ready to deal with conflict constructively
• Passionate about sales and developing excellent structures, processes and people
• Comfortable with a hands-on role
• High-level of consulting skills and business acumen
• Excellent verbal and written communication skills in English
Acronis is an equal opportunity employer. All qualified applicants will receive consideration for employment without regard to age, ancestry, color, marital status, national origin, physical or mental disability, medical condition, protected veteran status, race, religion, sex (including pregnancy), sexual orientation, gender identity or expression, or any other characteristic protected by applicable laws, regulations and ordinances.
#LI-RC2