Digital Marketing Manager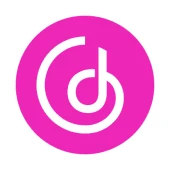 GoodData
Marketing & Communications
Brno, Czechia
Posted on Tuesday, September 5, 2023
We are currently looking for an experienced digital marketing manager to join GoodData's marketing team. If you are an online marketing professional who loves designing online campaigns, website optimization and managing website analytics, we would love to get to know you better!

What will you do?
Work as a part of the marketing team on the design of lead-gen and brand awareness campaigns as well as website optimization projects for efficient inbound demand generation

Be responsible for website analytics from end to to end (requirements, supervision of implementation by external agency, delivery and maintenance of key reports and dashboards in GA4 and Looker, delivery of data-driven insights to marketing team)

Bring and execute new ideas how to generate new leads in a complex B2B tech environment and work independently on campaign projects, design concepts for campaigns and be responsible for their flawless delivery and execution

Need to learn and stay up-to-date with BI and analytics trends
Your success will be measured by the performance of digital campaigns, increased lead and demand generation.

What we require:
5+ years of proven work experience as a digital marketer with PPC expertise (experience in marketing for B2B tech is a plus)

Proven experience with implementation and maintenance of website analytics (GA4, Google Tag Manager)

Perfect understanding of online marketing channels and their specifics

Marketing acumen and holistic thinking

Problem Solver. Strong critical thinking, creativity and ability to pivot on the fly

A strong communicator. Excellent written and verbal communication skills in English

Collaborator. Natural relationship builder who can work effectively across different subject areas, time zones and cultures

Organized. Able to manage multiple simultaneous projects and consistently hit deliverables on time and to agreed quality standards

Data Driven. Analytical. You ask questions. We are an analytics company!

About GoodData
GoodData powers modern BI for the modern data stack.
GoodData is a cloud-based analytics platform. Employees, customers, and business partners will understand the data in the same way thanks to GoodData's robust end-to-end pipeline; self-service analytics; low-code/no-code interfaces; embeddable data visualization; application integration; and more.
Benefits & Perks
25 vacation days
6 sick days
Snacks and coffee in the office
About GoodData
Share this position