L2 Support Engineer (Linux)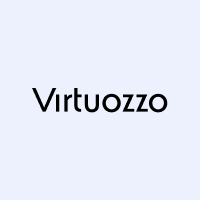 Virtuozzo
Customer Service
Mexico
Posted on Friday, August 25, 2023
Virtuozzo - one of the most perspective technology companies in the world. We are a private, profitable and rapidly growing global software company with a startup spirit. Virtuozzo delivers a virtual infrastructure platform that enables service providers and enterprises to leverage containers, virtual machines, and software-defined storage with backups, image management, and automation tools — all in a single solution.
Now we are looking for Technical Support Engineers responsible for providing quality, professional technical support and Virtuozzo products expertise to our customers all around the globe! If you passionate about Linux, cutting-edge technology, making a valuable impact on business you are very welcome to join our team of professionals!
As a Technical Support Engineer you will be providing 2nd level support to Virtuozzo customers, which includes:
Coordination, evaluation, sorting out and solving reported customer problems ensuring customer satisfaction.
Performing analysis and evaluations of technical performance and reliability of products, systems and services.
Maintenance of internal and external knowledgebase on company's products and troubleshooting procedures.
Adhering to defined standards and measures for quality and customer satisfaction requirements and provide feedback according to SLAs
Requirements:
Desire to grow as an IT professional with focus on advanced/expert Linux knowledge.
Understanding of OS structure and Linux configuration skills.
Operating system installation, configuration, upgrade, and maintenance experience (Linux).
Networking and network services (Linux) configuration experience.
Experience with troubleshooting/monitoring utilities (Linux).
English (Upper intermediate or above).
Great communication and interpersonal skills.
Ability to stay calm and focused.
Docker, Kubernetes, OpenStack experience (would be considered as a plus).
Redhat or LPI certificates (would be considered as a huge plus).
For candidates based in Mexico