HR Generalist (based in Bulgaria)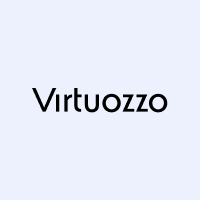 Virtuozzo
People & HR
Bulgaria
Posted on Monday, October 30, 2023
Virtuozzo is the leading provider of virtualization and cloud infrastructure software that enables service providers, ISVs and enterprises to deliver secure, robust and highly-performant virtualization, software-defined storage and hyperconverged platforms for applications and cloud services.
Virtuozzo is looking for a HR Generalist reporting in the HR director.
Requirements:
· Strong HR background with many years of experience (not Recruitment)
· Excellent communication skills
· Strong understanding of all the HR functions and best practices
· Strong understanding of Bulgaria Legislation
· Excellent negotiations skills
· Conflict-solving skills
· Good track record of solid stakeholder management
· Team building, teamwork, and collaboration skills
· Strong system and structural thinking skills
· English level - Upper-intermediate
Responsibilities:
· Designing and implementing the overall HR plan locally
· Set up HR processes in the company and adapt them specifically for Bulgaria
· Build career path and competency levels, Personal development plan, Onboarding/offboarding process, Performance evaluation process, 1- to 1 approach
· Promoting company values and assistance with the development of HR brand and it's communication
· Assistance with improving employee satisfaction rating and employee retention
· Organize internal and external training.
· Closely collaborate with senior management and leadership of the functions and location
· Cross-team communication